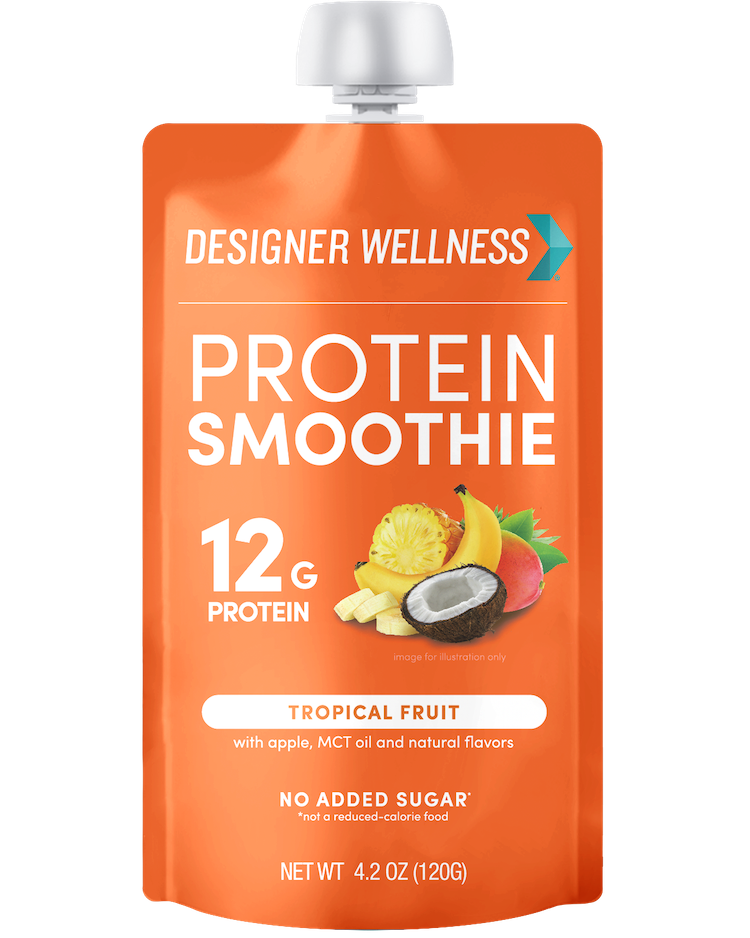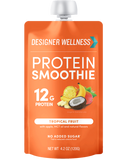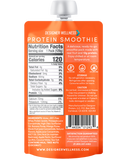 Designer Wellness Protein Smoothie - Tropical 12 pack
Description
Enjoy this on-the-go protein smoothie that's perfect for commuting or packing into your backpack for a hike. Ingredients contain 12 grams of whey protein isolate, made with fruit purees - NO juice concentrates, gluten free and Kosher certified so you'll be able to reap the benefits of protein on the go! With only 110 calories per pack what are you waiting for?
Product Details
+  12 grams of Whey Protein Isolate

+  New MCT Oil blend for quick burning sustained energy
+  Delicious real fruit made with a blend of Mixed Berries.
+  120 Calories.
+  Thin Smoothie consistency
+  No Refrigeration needed. 
X  Gluten-Free, Soy-Free, Non-GMO, BPA-Free
X  NO Added Sugar
X  NO artificial sweeteners, artificial flavors or colors.
Citric Acid used to maintain freshness
NOTICE: Use this product as food supplement only. Do not use for weight reduction.  Consult your physician before use if you are pregnant, nursing, anticipating surgery or if you are under medical supervision. Do not use for infant feeding. Packaged by weight not volume.
You may also be interested in the following product(s)