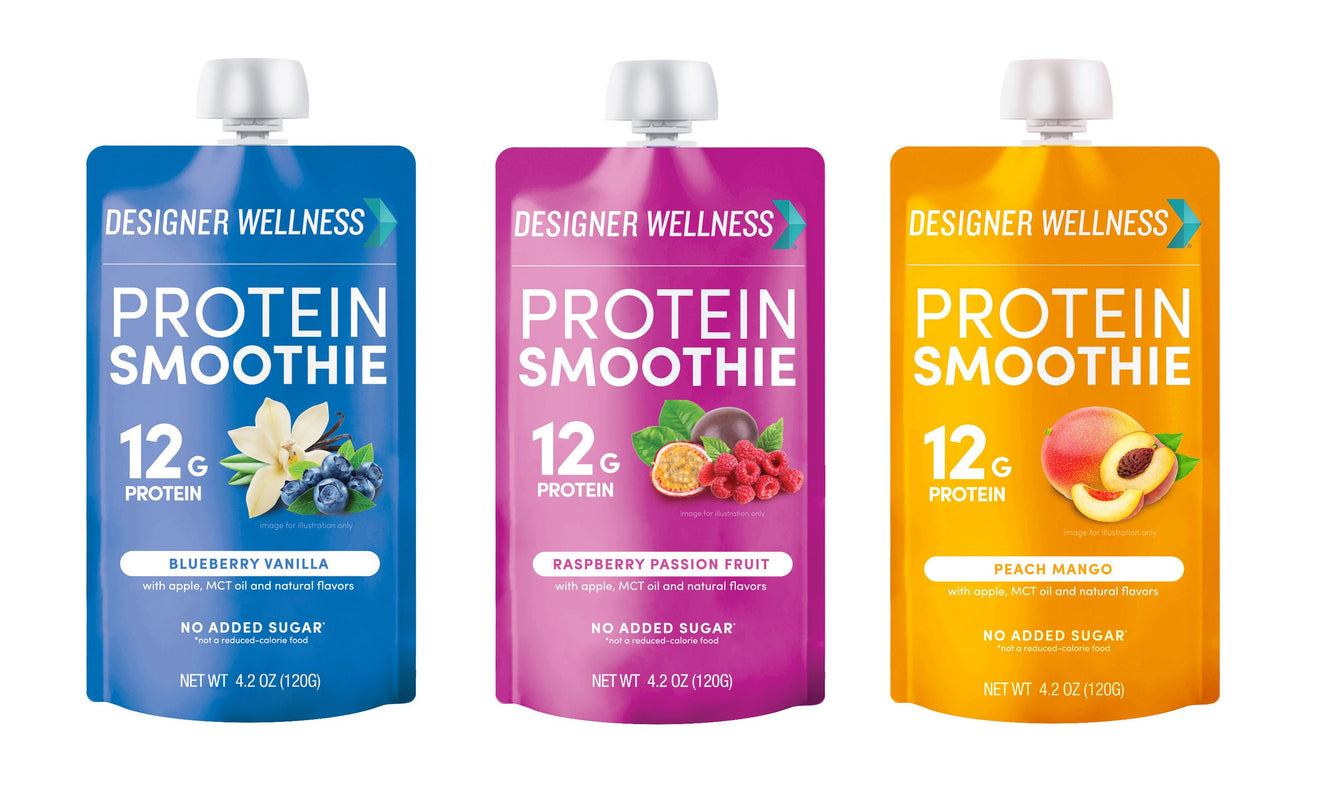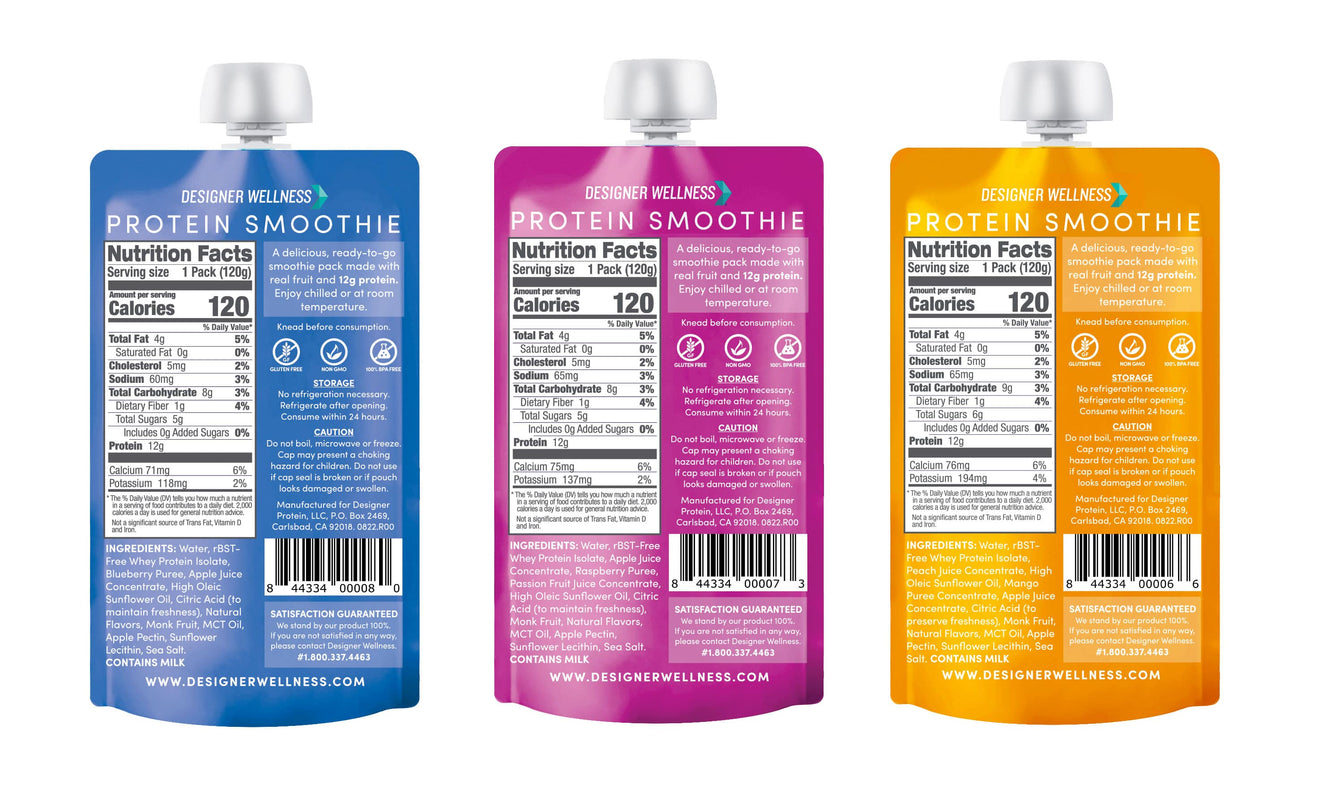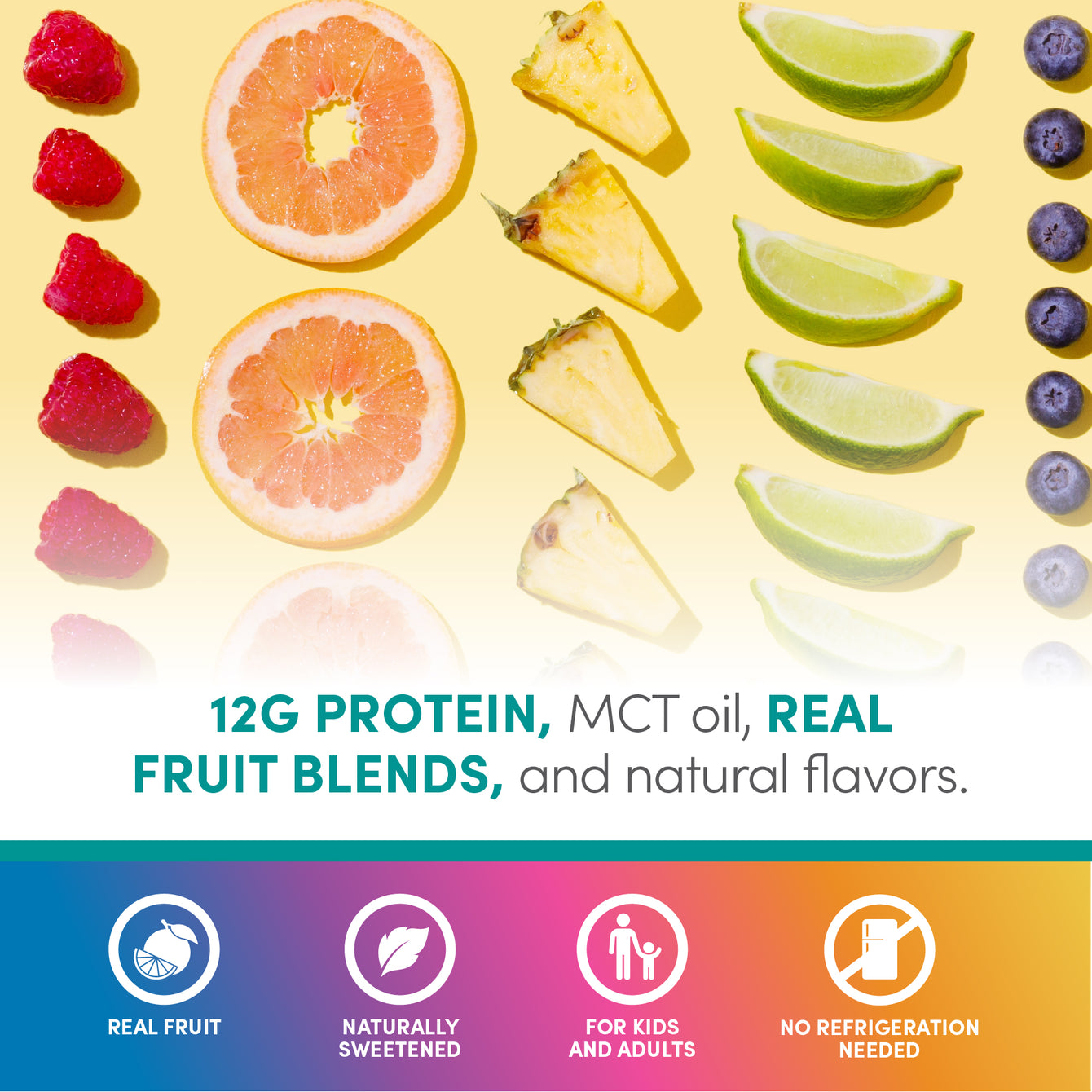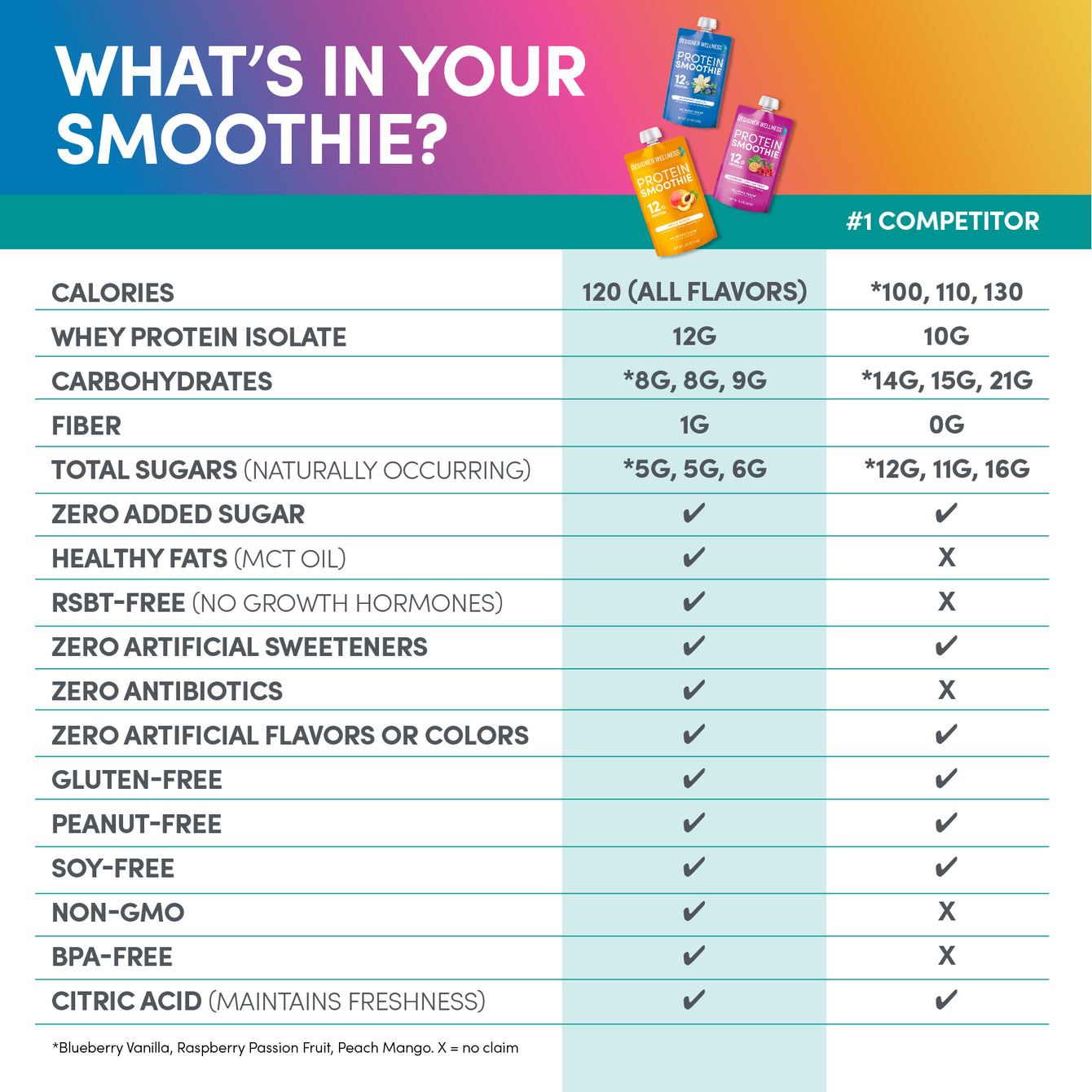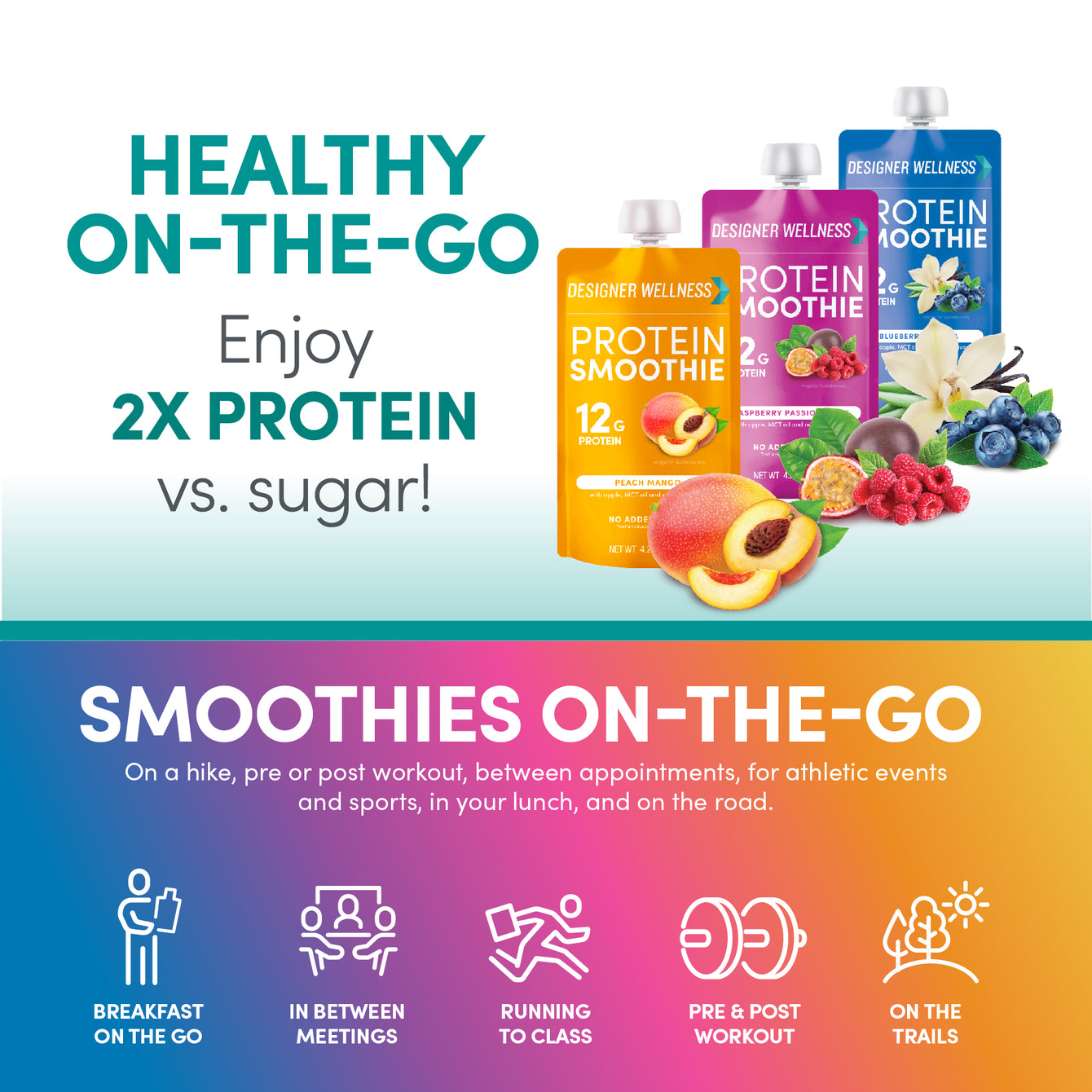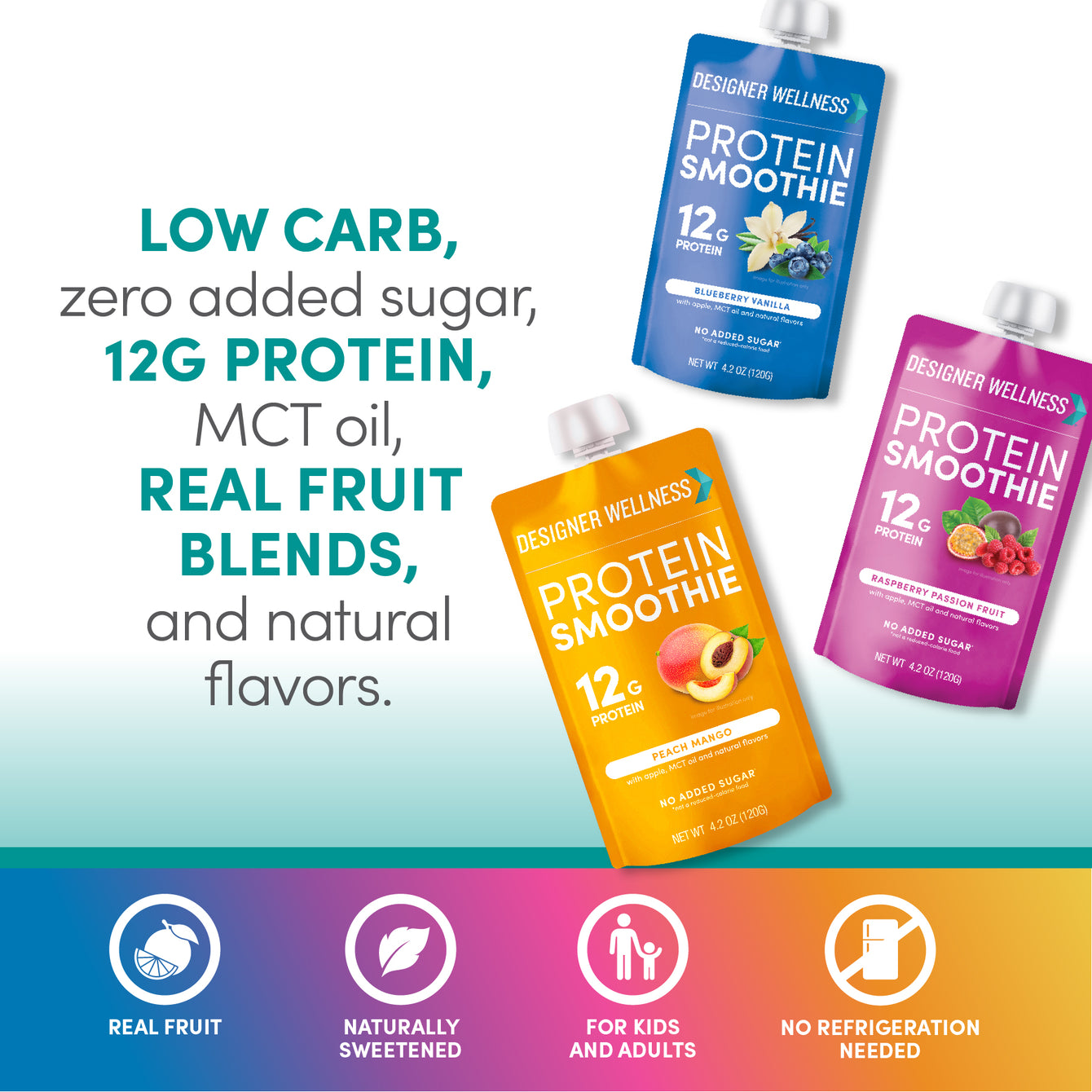 Protein Smoothie - Super Fruit Variety 12 pack
Description
Introducing the all-new Protein Smoothie Super Fruit Variety-12 pack! Now you can get your protein fix with an unbeatable combination of zesty, real fruit and a delightfully fluffy smoothie texture without ever having to sacrifice on taste.
With 12 grams of Whey Protein Isolate per serving, plus our delicious new MCT Oil blend for quick-burning energy and no refrigeration required, this Super Fruit Variety is designed to make your life delicious and your body strong! Each flavor—Peach Mango, Raspberry Passionfruit, Blueberry Vanilla—packs 120 calories per serving with zero added sugar, no gluten or soy, and no artificial sweeteners, flavors or colors. Packed in BPA-free packs with love from nature to you.

[split]
Product Details
+  12 grams of Whey Protein Isolate
+  New MCT Oil blend for quick burning sustained energy

+  Delicious real fruit
+  120 Calories.
+ Smoothie-like consistency
+  No Refrigeration needed. 
X  Gluten-Free, Soy-Free, Non-GMO, BPA-Free
X  NO Added Sugar
X  NO artificial sweeteners, artificial flavors or colors
* Zero Erythritol
For best results, knead before consuming.
Citric Acid used to maintain freshness
NOTICE: Use this product as food supplement only. Do not use for weight reduction.  Consult your physician before use if you are pregnant, nursing, anticipating surgery or if you are under medical supervision. Do not use for infant feeding. Packaged by weight not volume.
What Customers Are Saying